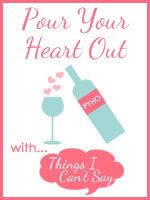 I know I've said somewhere this summer I couldn't wait for school to start. That twelve weeks was just too long for summer vacation. I think that was me when the last school bell rang and I was thinking, what am I going to do for the next three months with the kids?? Especially since we live on a limited budget which does not allow me to take them on an excursion everyday. How could we possibly fill the time up everyday?
For five different weeks I shuffled Miss K back and forth to either an art camp or a nature camp. I wanted to keep her creative juices flowing through the summer since public school doesn't offer enough art/creative arts/music/science in the curriculum anymore.
But we did squeeze in several trips to Sea World. Thank you Sea World and EZ Pay annual passes-we LOVE you! Shamu does Rock! Summer Nights was the best.
We spent several Saturdays or Sundays at the beach. We made a trek to Tampa and visited some out of town family. We even made several trips to the library. My kids LOVE books.
But now I'm feeling guilty. Many times I have wished that school would start already. Those are on the days when we're having down time and the kids are nagging each other, picking on each other and not just getting along.... I want school back. I feel so guilty.
Here we are just 12 days away from the first day of school and these last twelve days are going to fly by. I'm sad.
I'm going to redeem my bad thoughts and celebrate my birthday and our last weekend of summer fun and take the kids for a four day beach weekend. This Friday the four of us are packing up and heading to one of our northeast beaches. I am so excited! I am not going to think about back packs, schedules, dance classes, preschool or 6 am wakeups this whole weekend.
I'm going to laugh at my silly kids while they play in the pool, dig sand castles by the beach, swim in the salt water and let them stay up late the last weekend they can.
This Saturday is my 35th (gulp) birthday and I'm sharing the celebration with my children. Normally, I would plan an event with my closest friends for a night on the town. But not this year. I'm going to soak up the sweet tenderness of my now 4 year old and 8 year old. My little man is going to be starting preschool this year and my princess is going into the third grade.
They won't be little forever.
I still feel guilty. Where did the summer go?