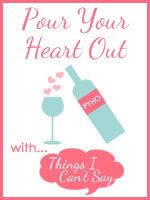 I know I haven't talked much about Miss K and her academic performance in over a year. Actually since I wrote the
post
about her being tested for the Gifted Program at her school. The test was given last year while she was in second grade and unfortunately she did not pass.
I was disappointed and relieved at the same time. Disappointed because I truly believed she was smart enough to go into the program. Relieved, because at the time she was in a great class with an awesome teacher and I didn't want to pull her out of that class.
Then the realization hit me, that it was the best thing that she didn't make it. Miss K struggled with staying focused and on task. And she would have done poorly in a class that requires student independent working quite often.
We continually struggled with Miss K not paying attention, talking in class, getting out of of her seat and just "checking out" (mentally) during class. It was an uphill battle and tested my patience on many levels.After trying rewards for good behavior I thought I had gotten through to my daughter.
Thankfully with an understanding teacher, she did well and sometimes above average during the year.
So with all the hard work on both ends, for the teacher and I, Miss K passed second grade.
After experiencing a teacher who wants to work with me and my child, and sometimes going above and beyond, I chose Miss K's third grade teacher. It has been such a blessing.
At the beginning of the school year, just like the past two years, Miss K was like a new child. Motivated, paying attention and listening to direction. Then it started all over again.
She has been coming home with "sign ins" in her daily report book, and has had to be constantly reminded to get back on task during class and at home with her homework. She not only struggles with school work but with everyday regular tasks at home.
The final blow came this week. Her teacher requested to talk to me about last week's math test. Miss K did not get a passing grade and the test makes up 40% of her final grade in math for the first nine weeks of school. I was crushed.
The thought has been in the back of my head for years about Miss K's inability to stay focused and perform everyday tasks. Then it bled into her performance at school and she has survived. But now it's affecting her ability to pass tests and will affect her ability to take the FCAT this coming Spring.I'm worried.
I decided I wasn't going to take no for answer with her pediatricians office about having her tested for a medically diagnosed problem. For years at her well visits, they brushed me off about her lack of focus, blaming on her age. Not anymore.
I was surprised that during my phone yesterday, the nurse said that they have a packet that needs to be filled out by me and her teacher. We are now taking the first step to trying to determine the issue. I am not afraid. I do not want my child to"slip through the cracks" in school because no one cares. We will conquer this and let no one step in my way.
So sorry to those of you who are regular readers of my blog. I am sure you have noticed that I have MIA for a week or so and I feel terribly for that. I have started so many posts and have not been able to finish them. I have had so much on my plate recently that even escaping to blog is not an option. Please bear with me and I will be back to normal soon. I love you guys.