I
did not
order a triple chocolate muffin from Dunkin Donuts on Thursday along with my usual cinnamon raisin bagel, I would never consume that many calories in one breakfast.
I
did not
get to Dunkin Donuts on Friday in hopes of another triple chocolate muffin and become so bummed about my muffin that the clerk offered me to special order one. I
did not
order one or two.
Not me!
I
did not
tell my husband on Friday that I reserved a movie on the Redbox and then convince him it was easier for him to stop and get it. I
did not
fall asleep on the recliner that same evening at 9:30 and miss the movie. I would never rent a movie and then not stay awake to watch it. Then I would
not
wait to watch said movie on Sunday afternoon during the Daytona 500. I would
never
make my husband turn off his NASCAR to watch a romantic movie on Valentine's Day.
I
did not
set my children in front of the tv in my bedroom with reese's puffs cereal and teddy grahams while I tried to eat a nice dinner with my husband on Valentin'es Day.
Nope, not me!
I
did not
ignore my laundry ALL week while it piled up in the laundry baskets.
I
was not
running late on Wednesday morning getting Miss Kay to school and had to drive down the short cut dirt road which was covered in muddy water.Feeling completely embarrassed about the muddy condition of my truck, I
did not
take my it through a car wash and pay $9.00 for a drive thru car wash.
Nope, Not me!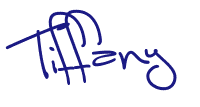 .