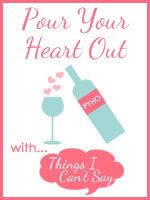 This weekend started out as one of the best of this summer. We took the kids to the beach, we spent most of the day there. We had to leave earlier than planned because the ocean high tide came in earlier than expected, and farther into the shore. That should have been a sign.
Monday was going to be a busy day of washing laundry from the weekend, including wet bathing suits and damp towels and doing some house work. Best laid plans. Monday morning welcomed a stomach bug for me. For twelve hours I spent my time on my bed or in the bathroom. I will leave those details to the imagination. My husband, my knight in shining armor, came home from work to tend to the kids and do laundry for me.
I could not physically stand in the kitchen long enough to make breakfast for my kids. It really sucked for me.
What bothers me the most.? I can never get ahead. Just when things are going well, I get a curve ball and knocked out.
I'm behind on my housework again, but it's my day off from work. I didn't want to spend today doing ALL that house work plus more and ignore the kids. If I never get my regular work done, how will I ever get the computer/craft room reorganized? How will I find the time to paint the living room? I can hardly find the time to blog, let alone get anything extra done? I feel like I'm running in circles!
Either I choose to neglect the current housework and tackle an organizing task that could consume hours or shove the organizing aside like I've been doing for months... I thought I might do it this summer.