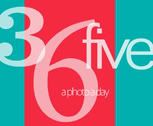 Have you ever heard of a 365 list? I hadn't until last week when one of my fellow bloggers, Kerri @
Kerri's Klutter
posted about it. I'm not one for making resolutions for the New Year and when I read her idea, it seemed better suited for me.
It's making a list of goals for the upcoming year instead of resolutions. I used to make resolutions but I could never quite stick with any of them. After I read Kerri's take on this, I figured I could certainly try this. In her words, this is what it is.
Here's what to do.
Find a quiet place to think ahead, to the next day, into the weeks ahead of you and of the months full of possibility…. then write down:
3 things you'd like to work on
6 things you hope to do
5 things you would like to get rid of
Keep the list somewhere you can access it when you need a boost, some direction or a reminder of what you said you'd like to do with your year. Then try. Be kind, don't beat yourself up if you don't find lines drawn through every single thing come December 31, 2011…
"You haven't failed until you stop trying"
Sounds pretty easy to me.
List for 2012
3 Things I'd like to work on
1. Making better eating choices, get more exercise
2. Patience
3. Organization, filing
6 Things I hope to do
1. Take the kids to South Carolina in the Fall
2. Start my vegetable garden again.
3. Finish painting my kitchen and hallway.
4. Work on my scrap booking more than once this year. Attend one conference.
5.Prepare myself to sign up Little E for tee ball and rearrange my schedule with Miss K
6. Date night with my husband, once a month.
5 Things I'd like to get rid of
1. The wall border in Little E's room (still up from the nursery theme)
2. The crap under my bed. I don't know what half of it is.
3. All the old shoes in my closet that I don't wear and add them to the pile of clothes ready for Goodwill.
4. 20 lbs off my butt, legs and thighs
5. The empty cd boxes that are piled up in the computer room. My husband thinks we still need them, yet the cd's are filed elsewhere and downloaded on the computer and hard drive.