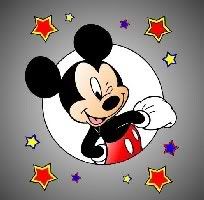 I love surprises! Well....I love to give surprises. I however do not like surprises on me...unless it's a good one. I love the planning and knowing something that is indeed going to make some one else happy.
What I'm talking about it the trip to Disney that my family and I are going on. My kids have no idea about it. I planned this trip about three weeks ago. Up until this Friday I didn't have to mention anything to the kids because I really don't need to torture them with the unknown. Less is more.
Yesterday when I came home with a used sit and stand stroller(a new one to us) in hopes to contain them during the walking around the park. They climbed into their seats and wouldn't get out until we left for dinner last night. They were packing stuff they wanted into the basket and wanted to take it with us last night.
Last night was pretty hard getting them to settle down for bed. Miss Kay wouldn't go to sleep and I think she finally stopped chatting in her room about 10pm. It took awhile...considering she went to bed at 8:30.
This morning getting them to eat has been another challenge. I have a few items on the counters that we bought from last years trip like a $20 water spraying fan. (yes I know it's a bit expensive..and I bought 2. one for each kid. ) They have been trying to guess where we're going.
Little E thinks we're going to a parade. I love their imagination. I have no idea where he came up with that. OR maybe I do?
Must be from watching Olivia yesterday. We have the episode where she organizes a parade with her brother and friends for her neighborhood.
I can't wait to see their faces when we pull up there this morning.
I'll post more later.