Welcome to this week's edition of Aloha Friday with an
Island Life
. In Hawaii, Aloha Friday is the day that we take it easy and look forward to the weekend. So I thought that on Fridays I would take it easy on posting, too.
Therefore, I'll ask a simple question for you to answer. Nothing that requires a lengthy response. If you'd like to participate, just post your own question on your blog and leave your link below. Don't forget to visit the other participants! It's a great way to make new bloggy friends!
My question is:
If your family was taken care of while you were away, would you
go on the show
Big Brother
?
I used to think that I wanted to go on this show because it looked so fun.
But now I don't think I could handle the drama that some of
the house guests endure. The backstabbing comes
with the territory because in reality it is every man or woman for themselves.
But the verbal attacks and abuse would be just too much.
I can't stand people treating each other that way
and watching it on the tv is enough. Let alone
being stuck in that house and having no where to get away from it.
No thanks!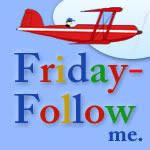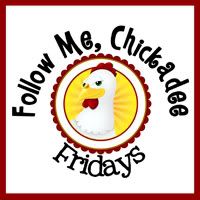 Ok, so I also want to link up with my bloggy buddies on their
new Follow Me, Chickadee meme
on
Fridays!!
Thanks to Mannland5, The Life of a Sippy Cup Mom
and The Adventures of Goober Grape and Monkey Man


Welcome to My Crazy Kind of Wonderful for the newcomers and to
my current followers thanks for stopping in for visit!
Sit back and relax for bit and enjoy some heartfelt posts
where I've poured my heart out, some creative thinking posts
that talk about life before kids, life with kids and everything in between.
Last week I was featured on Friday Follow and had
a great time meeting new followers and reading
what they have to say.
Blog hopping is a great way to find blogs other blogs
to connect with and find something in common.
Hope you like what you see and stay for awhile.
I'll follow you if you follow me.