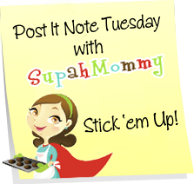 It's Time for a Tuesday recap of the
Holiday weekend.
Wow. I need a weekend to rest from my weekend.

Update by Request


I made homemade salsa from a recipe that I got on
www.allrecipes.com. I did modify it though because I did
not have jalapeno peppers so I used a small amount
of green pepper and Tabasco sauce to give it "heat"
And I did not have any garlic cloves so I used garlic powder.