Wow! Where has the week gone?
After last Friday and handling my emotional roller coaster weekend
I am back to m regular blogging style.
Without further ado..... I am linking up with Mama M and answering some 5QF.
Hey..why not!? She used one of my questions this week!!
Yahoo!!!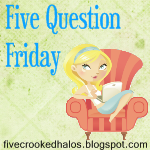 1. Did you have a favorite blanket or toy as a kid? If so, do you still have it? Yes, I had a stuffed animal named "Charlie Junior". He was a gift for my 3rd birthday from my maternal grandmother on the last birthday she was here with us before passing away. I loved that ddog and slept with him until middle school. I still have him to this day in a trunk of memorabilia of mine from my childhood.
2. Do you dream in color? yes I do. Sometimes they are so vivid. It stinks when I can't remember the great dreams moments after waking up.
3. How tall are you? Do you wish you were shorter or taller? I am 5'8". I am actually happy with my height and have never wanted to be any other size. It's a very average size and I'm satisfied with it.
4. If you could have anyone's (celeb or other) voice as the guide on your GPS, who would it be?
I would have to say Ryan Reynolds. He is so yummy and having his voice tell me where to go, well I think I would most certainly use my in vehicle GPS a whole lot more. I would use it even when I know where I'm going to just hear his sexy voice telling me what to do. Who wouldn't!?
5. Do you return your shopping cart to the corral or leave it wherever in the parking lot?
This all depends on what store I am at and what mood I am in. Walmart and Target have tons of cart corrals so almost 9 times out of 10 I will put it in the corral. At Publix or anywhere else that has limited cart corrals, I usually just pull it in front of my van and make sure it doesn't roll away. And if the kids are "circling the drain" I will leave the cart by the van and go, no matter where I am at.
Last night a storm was coming through with lightning, thunder and dark clouds.
We were preparing to get another bad thunderstorm.
Then it started to clear up and this beautiful rainbow showed up in the sky.
Usually I spot a rainbow and it disappears quickly as it showed up
but this one lingered long enough for me to
photograph it and then sit down and enjoy it's beauty
A rainbow has such a special meaning to me and it rings true
that the Lord will provide. Through all our storms
there is a rainbow at the end. You just have to look for it.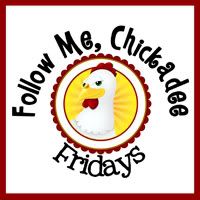 I'm linking up with these great blog carnivals
to meet new people and say hello to some current people
Have a great Friday ya'll!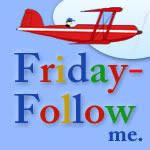 Hope you find your rainbow at the end of the day!